Historical Commission
Next 2 meetings:
Mon, Jun 12 at 7:00 PM -- Town Hall & online: https://us06web.zoom.us/j/85720560676?pwd=bThuajB1LzFWTG9ndU51WUhGZks1QT09
Mon, Jul 10 at 6:00 PM -- Historic Assets Yearly Review - meet in person 6pm at Field Library/Museum (outside)
Members
8 of 8 seats. 2 years each seat.
Carole Desanti, Member. October, 2024.
Edie Field, Honorary.
Susan Mareneck, Chair. 2024.
Anne Schuyler. 2023.
Sara Robinson. 2023.
Susan Lynton. 2023.
Ann Tweedy. 2024.
Eva Gibavic. 2024.
Jenn Doherty, Massachusetts Historical Commission,
Local Government Program Coordinator
Presentation to Leverett on
"Secretary of the Interior Standards for Restoration, Preservation, Reconstruction and Rehabilitation"*
* Standards required for any project using Community Preservation Act funding
_________________________________
A SENSE OF WHERE YOU ARE SERIES
Finding and Interpreting Leverett's Industrial Heritage in the Landscape
December 1st 2022: Virtual Visit to Leverett's Charcoal Kiln and Charcoal Industry
supported by the Leverett CPA fund

This virtual visit to the Charcoal Kiln happened on December 1, 2022.
Leverett's Charcoal Industry
Part of the ongoing project, "A Sense of Where You Are, Finding and Interpreting Mill Foundations in the Landscape", this event is funded by the Leverett Community Preservation Act Fund.
A video of the April zoom visit
to the Graves' Ironworks
on the Sawmill River in North Leverett
can be viewed at
A video of the October zoom visit
to the Slarrow Sawmill on North Leverett Road
can be viewed at
Enjoy!
For information, email leveretthistoryinfo@gmail.com
See you online!
Leverett Historical Commission
_______________________________________________________________
---
Volunteers cleared Leverett's historic town pound landmark this summer!
Link to a Youtube 3D video is: https://youtu.be/5hDRPg21gO0
---
---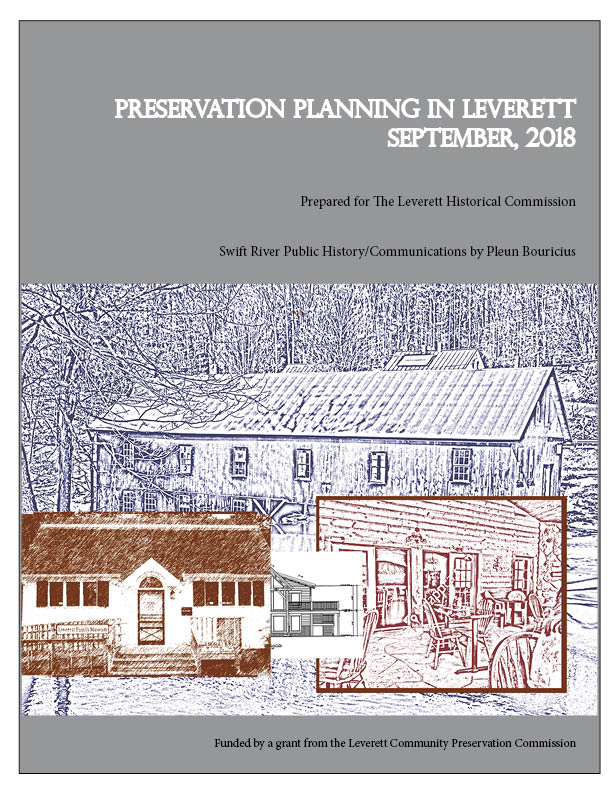 Read the report on findings from the 2017-18 Historical Assets Survey -
https://leverett.ma.us/files/Leverett_HAS_Final_Report_--_corrected_version_1.pdf
---
Charcoal Kiln (coke kilns)
Read a report about the Leverett Family Museum
The Historical Commission, with grants from Mass Humanities (Research Inventory Grant), Community Preservation Commisstion, and Boston Public Library, is proud to release the first of many volumes of records from the Town of Leverett vault. Please feel free to browse.
Previous meetings:
Historical Commission Meetings