Finance Committee & Revenue Committee: Community Compact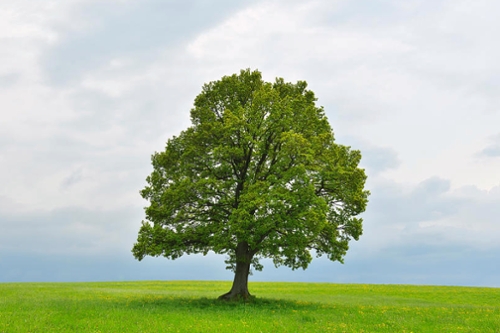 Oak Tree in Spring by Raimund Linke
Tuesday, April 6, 7:00 pm until 8:00 pm
Zoom
A meeting of the Sustainable Economy Committee
Agenda
To discuss the Community Compact grant application in pursuit of this funding priority:
Financial Management Best Practice:
Develop and utilize a Long-range Planning/Forecasting Model that assesses both short-term and long-term financial implications of current and proposed policies, programs and assumptions over a multi-year period.

We'll connect using zoom:

https://us02web.zoom.us/j/81504421387?pwd=dHRNVGpWa0R3ak54VmtHY2JJUk5kZz09

Meeting ID: 815 0442 1387
Passcode: RevCom
Dial in: 929 205 6099
Minutes taken by Revenue Committee, approved by Revenue Committee on 4/13/21:
Discussion between Rev Com and Fin Com 4/6/2021
Agenda
To discuss the Community Compact grant application in pursuit of this funding priority:

Financial Management Best Practice: Develop and utilize a Long-range Planning/Forecasting Model that assesses both short-term and long-term financial implications of current and proposed policies, programs and assumptions over a multi-year period.
Susan M.; Ann Delano; Susan L.; Tim Shores; Gregg Woodard. Phil Carter, Jed P.; Tom Ewing
What we really want to do is talk about Community Compact grant possibility but also if we could exchange some information on the two committees.
Susan M: we've been looking around to figure out new Revenue sources but basically come down to us thinking residential property taxes, personal property taxes… One good thing is that Tom Ewing has actually come to the conclusion that this town needs a Master Plan. The planning board wasn't interested in it in the past. But we realized we needed to do listening sessions and planning around Economic Development. Talked to planners at UMass and others across the state. We think we need to be listening to the town about what they would tolerate and the MP incorporates that. Tom E. thinks the PB is accepting of it.
One of the things I thought was significant as a turning point was Tim's graph about our financial position as a town, and our expenses, we were worried that it wouldn't be convincing for people who thought the biggest worry was over development than lack of revenue. There is a hump we have to get over.
Tim: we found appetite for development in the survey that was done last summer. For the new year we are proposing to extend the mandate to formalize how we can provide the economic study in conjunction with the master plan, but also proposing the revenue committee become a business development action committee to do outreach preferably with a multi stakeholder subcommittee and adjuncts from other boards.
Developers don't want to deal with Leverett, they don't see Leverett as a place to make $$ (no water, no sewer, no commercial zoning, lots of conservation). Broadening the tax base if really what we need to do and do in a way aligned with Master Plan so everyone is comfortable with rate and scale.
Ann: I do think it should be multidisciplinary. Fin Com: we have very few meetings during the year and meet in the summer to sign bills (misc expenses). Sept/Oct we get together to discuss budget guidance (consumer price index, inflation rate, state of the town, state funding) we provide that as budget guidance for preliminary budget. With the SB jointly we have budget hearings with the depts. To find out what is going on that will affect their budgets.
Financial policies about percentages that have to be in stabilization. If we need to borrow we would look like a we didn't have a handle on the polices. And we wouldn't get good loan interest rates. We decide as to whether we recommend or not warrant articles. We have recently tried to make room for a dissenting opinion if not all members of Fin Com agree.
Phil Carter: two main policies that affect the budget/spending, we are supposed to keep at least 5% of operating budget in free cash and 5% in stabilization.
Ann: beyond that we work within the parameters with what we know the revenue will be and then the various service contracts and pensions etc. Try to determine then, what's left. One thing that could come out of MP is some consensus of agreement of the trajectory about assessments and tax rates, and worst case/best case, when we hit $25 limit, how soon, and how we can head it off. It's hard because of the here and now (school programs being cut). School 65/70% of our budget. But we've also seen a run down fire department, that affects people's home insurance. It's been great to have a new chief and rebuild the fire dept. But it all costs money. Highway, police, fire, schools are the main expenses.
I like the idea of a MP, because I've seen the pendulum swing from no: cell towers, no mobile homes, etc. Affordable housing front there was a goal of building habitat for humanity houses; it becomes extremely difficult, no transportation, no water and sewer, you have to have a vehicle. Some affordable housing has happened but housing prices are going up. I would like to see a MP maintain some kind of range of income levels such that we don't become a town that is only mid to high expensive single family homes and we can preserve the diversity we have in town now. Would like to maintain the character of the town.
Jed: Northfield did a long range planning process and involved a lot of committee and outside planner leading the project. Through that process you can get a broad range of input from people so at least you can get opinions from many folks.
My concern on business development, we should be clear on that. We should be clear on our goal of what kind of business we want.
Tim: that defined with some degree of granularity with the survey the RC did. We'd probably want to bring that up again. We want to roll out the red carpet but not for just anyone.
Jed: tax rate: we had one tax rate for commercial and residential. If it's split, the business tax rate goes up it angers the business owners.
Ann: what we are up against, is citizens will say: this is a good idea but a lot of NIMBY. Finding the right kinds of things to support. Even supporting the local businesses, we have. People complain about big trucks starting~ but those are local businesses.
Susan M.: one of the reasons we wanted to come together with you (Fin Com) this community compact grant has potential for helping us to present this plan in a way to get people to support.
Tom E: a lot of the things we talked about on the Rev Com would be controversial for a lot of people. Zoning is one of the areas we can look at. We don't have a lot of levers to push but zoning is one. Zoning requires 2/3 vote at town meeting. We've had things where the community was interested in that were thwarted by that 1/3. A lot of people love Leverett the way it is and don't want it to change. So we need to be able to get those people on board. The key is the community participation aspect of it. The state mandates the process and it has legal status. The first thing on the list is community participation.
Ann: classic case of 'you can't have everything, so what do you want more?' We may love Leverett the way it is now, but we will have to find some things that any person 'x' is willing to give on. Ideally we get a really large majority of the town participating. People can rally everyone they knew to be at the town meeting and it's not it's not full participation.
Susan L: Has there ever been a study in the town like this before? Seemed like the school was taking so much and this seemed so unbalanced.
Ann: we get from Margie, comparisons like rates of pay for various depts (all towns in Western MA), We don't look at the percent of budget overall but not surprised if most towns have this same issue. The other thing we do look at is cost per educating per pupil; higher in rural areas, certain staffing and infrastructure and then state requirements that sit on top of that. We try to share that regionally.
Jed: Northfield nearly identical to what we have here. 15-20 years ago, 50% of the budget paid for by town and 50 by state. Rising slowly. But the state stopped increasing funding levels.
We can't keep Leverett the way it is and when we hit the cap we will have to reduce in some other area. That is something people need to realize first so that we can then decide what is most important.
Tim: The more people we process with in listening sessions we hope those people will feel included and they will talk to others people…help us to achieve that goal. Presenting information to the town which we can do with the MP process. But our website is not doing us any favors, but our website is not easily used. A lot of info on the website, is not required to be put on the website so we have a lot of patchy, gappy information. I would like to propose to the SB to make the website the primary place of posting documents etc. If we do that it might take a while for people to get up to speed. So we need a new website format. Josh Nugent built a dashboard for covid rates in Leverett. That is the kind of thing that is simple to put together, and being able to show people, would help, powerful consensus building tool.
It's offered as a best practice.
Ann: reason and expectations over what needs to be posted.. it makes sense but will cost more. There are people in town that don't use the website at all. There are people who don't have computer access.
Jed: website and content on website; distinction. That form could be much better if we have more content there. The general layout and navigation is problematic. One thing takes a web developer and one takes a town clerk. Maybe if the website was a delivery vehicle for all public documents. Emails that go out that say a new document is available. Drive people to the website.
Susan: my experience doing a big project in Leverett, a lot of people are against having lots of charts that would help them understand a situation. Because they are attached to one point of view. We have to reach all audience.
Tim: I don't want to be misunderstood here. Information needs to be more usable; and it's a good way to share the exchange with folks and boards and committees.
Ann: low-income people that can't afford these things. We need to do both but not rely on the website. Volunteers in town that can rebuild the website. Town Clerk should be able to post more things to the website.
Tom E: we don't have a budget for this because it wasn't put on the budget; we could probably come up with the money given its importance. The thing we applied for (hoping to do jointly with Fin Com and Rev Com) will involve hiring and consultant (state will pay) the consultant will look at our trajectories etc. Getting professional level forecasting will help us to figure out how we want to organize ourselves.
Susan M: Margie said $10,000 would do it but she's not sure. Do we have to propose who we are going to hire or do they provide us with someone?
Tom E.: there is a stable of consultants out there. They get to bid in some way or another (process) The town can say yes/no, the whole idea of best practices bec state Is trying to get towns to do best practices.
Ann: a number of the best practices have already been done.
Tim E: we are just doing financial projections. 100% grant.
Susan M: I don't know if it will be useful to look at Tim's graph, we felt we can't really use this to convince people because we didn't know if these projections were accurate. So we thought the community compact grant would help us.
Ann: evaluation of properties, one was done last year.
Tim: it's changing to every 5 years.
Ann: where do we want to go from here with the MP.
Susan M: do we have consensus for Margie to apply for this grant (community compact best practices)
Tom E: Long Range Budget Forecasting model assessing short term and long term implications using current and proposed policies, programs, and assumptions over a multi-year period.
Phil: I don't see anything helpful in it; forecasting models don't work.
Greg: I am in full agreement with Phil. I think we are going at this backwards, we've had master plans (3 sets has anyone looked). We did this with Brushy Mtn with different acreage lots. Both health dept and zoning shut the developers down. As far as business and commercial, we have to use septic systems (very few places in town that have gravel where a large septic could be put in). Unless something is going to be done on those two boards.
Ann: the idea would be able to have those two boards get on board.
Jed: doesn't see what this will get us, so much of our budget is fixed and tied to the school; many costs are outside our control. I don't see how we can change our financial picture as far as expenses. As far as long term plan to look at revenue we are putting horse before the cart.
Susan M: I don't think this best practice was to change dynamic in town except to present the issues that is easier for other people to grasp and appreciate what goes into long range planning and what goes into the future, bring all the assumptions and policies into a communicable whole. We need to experiment with some directions we haven't already tried. I understand what Greg is saying about stumbling blocks in the past but we have to try some new ways of talking across all these lines. To try to move things.
Tim: I just want to be clear that the scope is not consensus for MP or business development. We're just asking for consensus on developing and utilizing a long range forecasting model. That may already exist to some extent and maybe the Fin Com has this, but how do we find this information?
Ann: that seems like a different topic. But to answer your questions, we don't have a long range forecasting model, whether or not we support this best practice grant… communication is good. The idea of more communication and discussion of these topics will people support this? I think it should be built with best case/worst case models. If we could get from them a model that would show the range of possibilities. I would support it as an effort, not an answer from a person or a group, but a collective answer from a study. What you are up against is the 'guts' of it. (meaning we are in the granular details).
I'm not going to vote to say we support or don't support, I'll say we will participate in the process but we would not stand in the way of moving ahead with this. We can still say the Fin Com will not stand in the way and it will participate. We are at the micro level, we are not in the long range business (such as capital planning).
Susan M: is this what we were hoping would happen? Should we tell Margie she should go for it?
Posted to: Revenue Committee